As said before; Gore's 1992 double-album 'Lifelong Deadline' sucked profoundly, and although we were not trying to live-up to never met expectations, after 25+ years we had the record straightened with 'Revanche',…  So, in spite of another year gone by and another year ahead the new year will bring you more of the same; so see us live while we still are, or, if by any means this doesn't match your possibilities, check our new Bandcamp site and get into our groove anyway,…
https://gore-revanche.bandcamp.com/
June 2019 – Slowly but surely. We are excited to finally present our Webshop with of course some items from our back-catalog as well the brand new 'Revanche' album. Please note: with each double order you'll receive our 'Slow Death' 1996 farewell-compilation for free. We also have 2 shirts for sale, our mascot Chick Berrie finally earned himself a real shirt and of course the Knife is back. And as before our shirts, printed by Thanx, are of enduring quality,… we still see people wearing shirts 25+ years old! Wow! Thank you!  
Also it's time to present as previously announced our brand new video of ´Waste Taste´, shot live at Roadburn 2019.  Please check it out by clicking on the image and enjoy Gore to its core, 'nothing to report but silence in a deafening mood,…' Gore live: shove it and play!
Click on the image to see the video.
May 2019 – Last month GORE returned to perform live for the first time since 1997, we did a few try-out shows in Germany as well the notorious Roadburn Festival in Tilburg, Holland. It were the first shows since 1997,… which makes it 22 years,… imagine dating your ex again,… for some sheer horror, for others a rejuvenation. Late August we will announce the dates for our upcoming Winter/Spring 2020 Tour, in the meantime a few new performances have been added to the 'Dates' page.
Please check in again soon because our latest video of 'Waste Taste', shot live at the Roadburn Festival, as well our brand new merchandise department, will premiere soon…
January 2019 – In order to kick ass at Roadburn 2019 we luckily acknowledge in time the need to become again the razor-sharp outfit we were known for, or less dramatic; get in shape. There for we will do a few try-outs starting late March in Bruxelles, Belgium prior to 3 German shows in Berlin, Hamburg and Leipzig, celebrating 20 Years of Exile On Mainstream.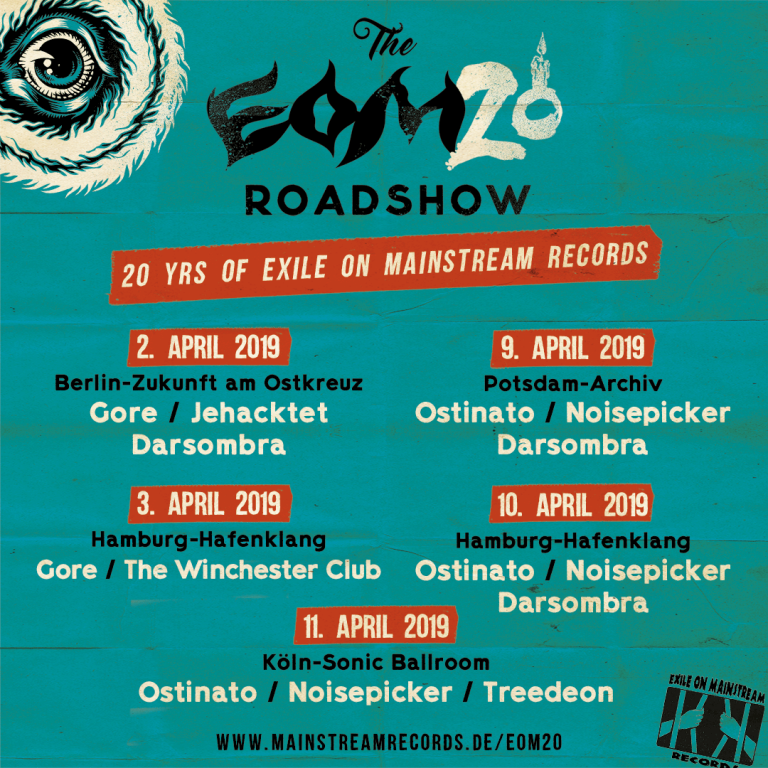 December 2018 – Check out our video for 'Cleared By Recognition' a hit of Gore's upcoming 'Revanche' album. Qualified to set the rules of engagement, as supervised by our chap Berry chanting 'Gore's Dogma. A unprecedented guide into personal enrichment without the burden of discomfiture, designed for your pleasure, brought to you in the months to come.
Click on the image to see the video.
Fall 2018 – We would like to announce for March 2019 the release on Exile On Mainstream of 'Revanche', Gore's first album release since 'Slow-Death', our 1997 farewell compilation. 'Revanche' is a partly re-recorded 10 track version, mixed by heavy-weight Terry Date, of the original double 'Lifelong Deadline' album as released by SPV in 1992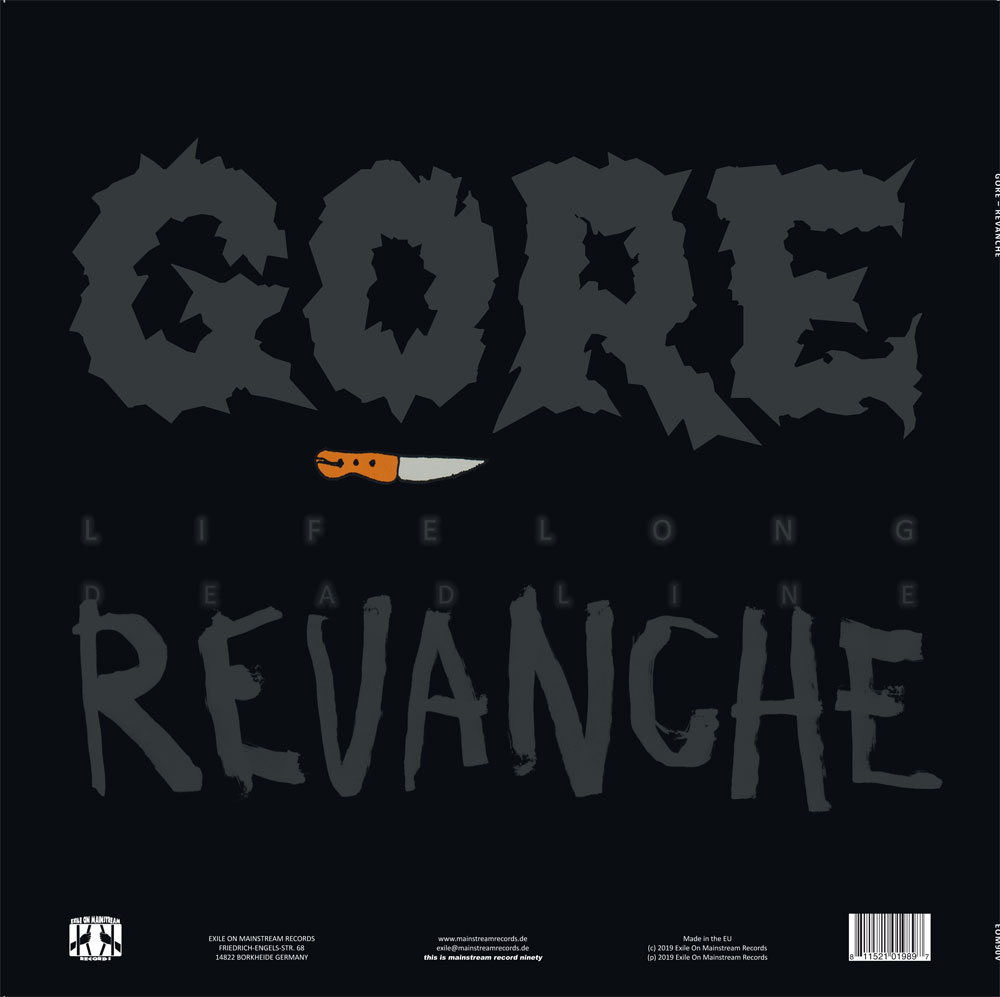 The 2019 re-recorded 'Revanche' album
Summer 2018 – Hesitant but excited we confirm to be part of the 2019 Roadburn Festival at 013 in Tilburg, Holland, next April, Gore's first live appearance since touring the 'Mest/694'3' album in 1996. We are pleased to share the bill with some acts who consider Gore as their trailblazer as well some who we already once before shared the bill with, way back when,…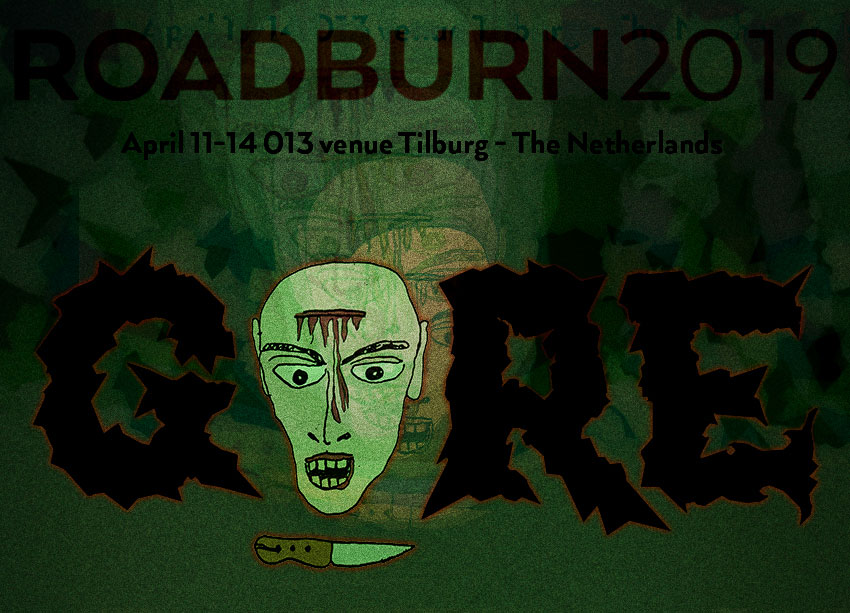 As soon as we can we will announce new dates.
March 6, 2020 – Grenswerk, Venlo, Holland – with Bohren Und Der Club Of Gore
March 29, 2019 – Les Ateliers Claus – Bruxelles Belgium
April 02, 2019 – Tiefgrund – Berlin Germany
April 03, 2019 – Hafenklang – Hamburg Germany
April 05, 2019 – UT Connewitz – Leipzig Germany
April 13, 2019 – Roadburn Festival at 013 – Tilburg Holland
June 19, 2019 – Doornroosje – Nijmegen Holland
August 11, 2019 – Zomerparkfeest – Venlo Holland
September 20, 2019 – Cacaofabriek – Helmond Holland
October 18, 2019 – Desert Fest, Antwerp, Belgium
November 8, 2019 – VEB – Siegen Germany
November 9, 2019 – Breaking Barriers Festival/Het Depot – Leuven Belgium
Autumn 1985, Venlo, a small Southern Dutch town on the German border. Pieter de Swart, Martin van Cleef, and Danny Lommen – who played in two popular, local punk bands, Disgust and Pandemonium – began jamming and stumbled upon a nihilistic and droning sound that perfectly suited the regional slang word 'goor,' meaning 'filth.' Thus, the term mutated and the budding instrumental outfit became known as 'Gore.' Their approach was somewhat remarkable: Instrumentalists were usually techies and not very common in the punk scene, although the idea wasn't preconceived, it was out of convenience, as finding the right voice would have unnecessarily complicated the matter. Because strictly speaking, Gore was all about the jam, the endless riff. Still, after Van Cleef was sacked for his lack of commitment, Gore would have died a quick and quiet death were it not for Rob Frey (aka Marij Hel). A few years older and constructively enthusiastic, he had offered to manage them but instead was challenged to take Van Cleef's vacant position. Not just the bass player, Frey engaged his services by promising to bring his cohorts to the top of the freshly awakened alternative scene of the era. The quest debuted on New Year's Eve '85 and, within two years, it evolved into a string of 200-plus shows all over Europe. Initially, Gore supported acts like Bad Brains, Sonic Youth, Big Black or the Butthole Surfers and later, the trio headlined tours with the likes of Italian hardcore rockers Negazione as well as with 'Rollins Band', the successor group to Black Flag.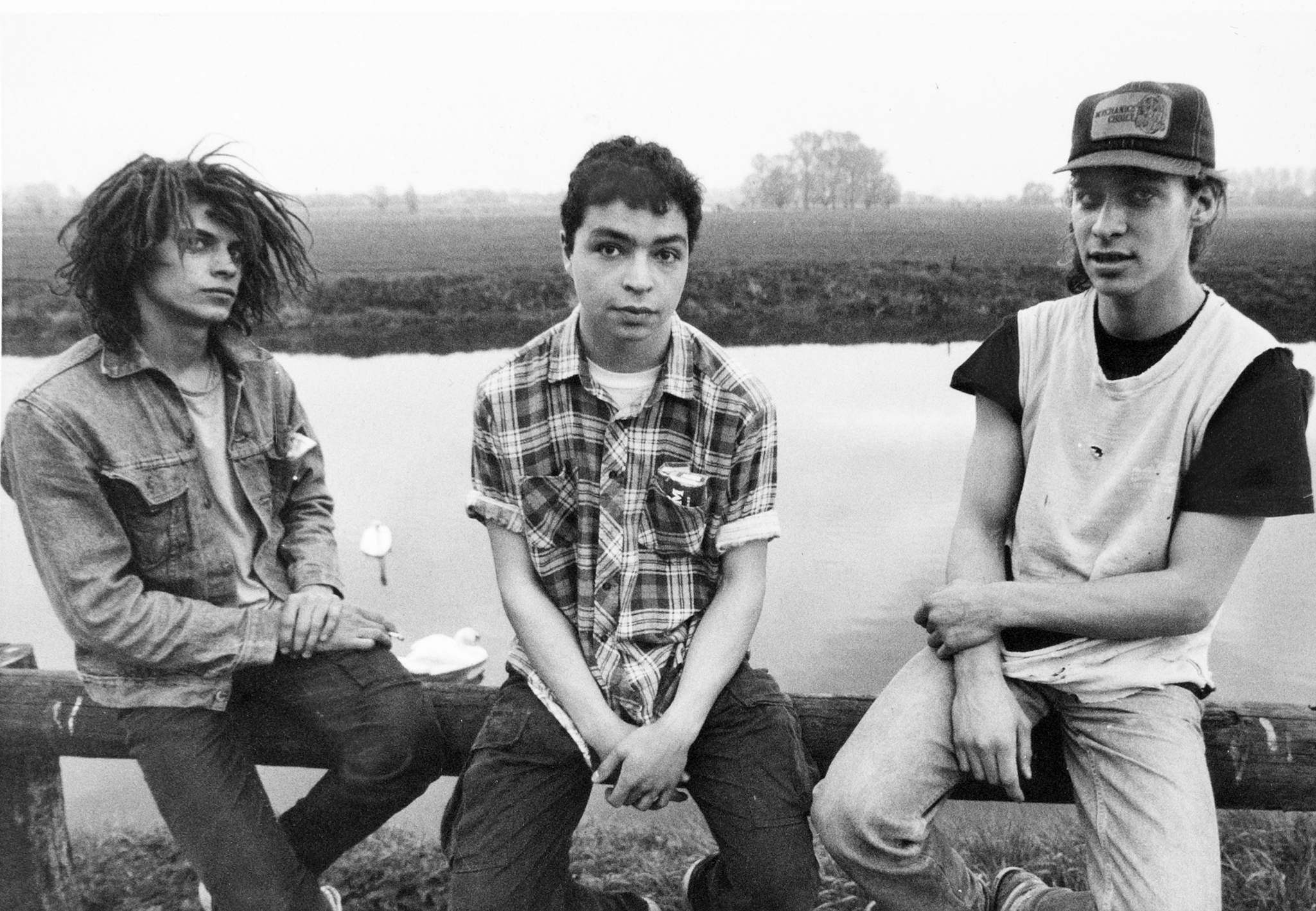 Gore original line-up 1987, left to right;
De Swart, Lommen and Frey
Hart Gore
Extirpation / To The Gallows / After / Axe Of Revenge / Out For Blood / USA Calling / Death Is Coming / Fear / In The Eyes Of The Sniper / He Knows You Are Alone – label Eksakt Records, recorded March 1986 at Tango Studio, Eindhoven, NL, produced by Gore, mixed by Theo van Eenbergen and Gore – released 1986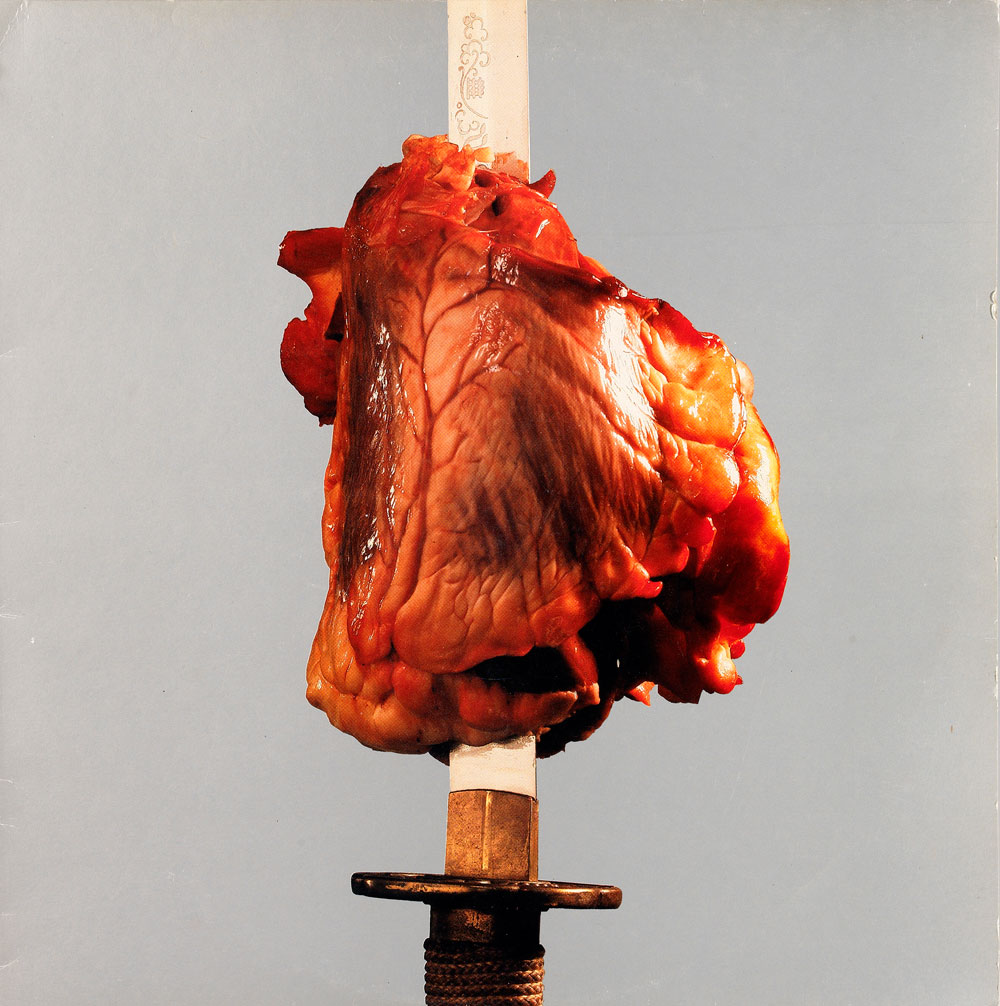 Mean Mans Dream
Mean Mans Dream / Search / Love / Last Steps / Chainsaw / The Bank / Back Home / Loaded / Meat Machine / Out For Sex – label Eksakt Records, recorded January 1987 at Tango Studio, Eindhoven, NL, produced by Gore and Theo van Eenbergen, mixed by Theo van Eenbergen – released 1987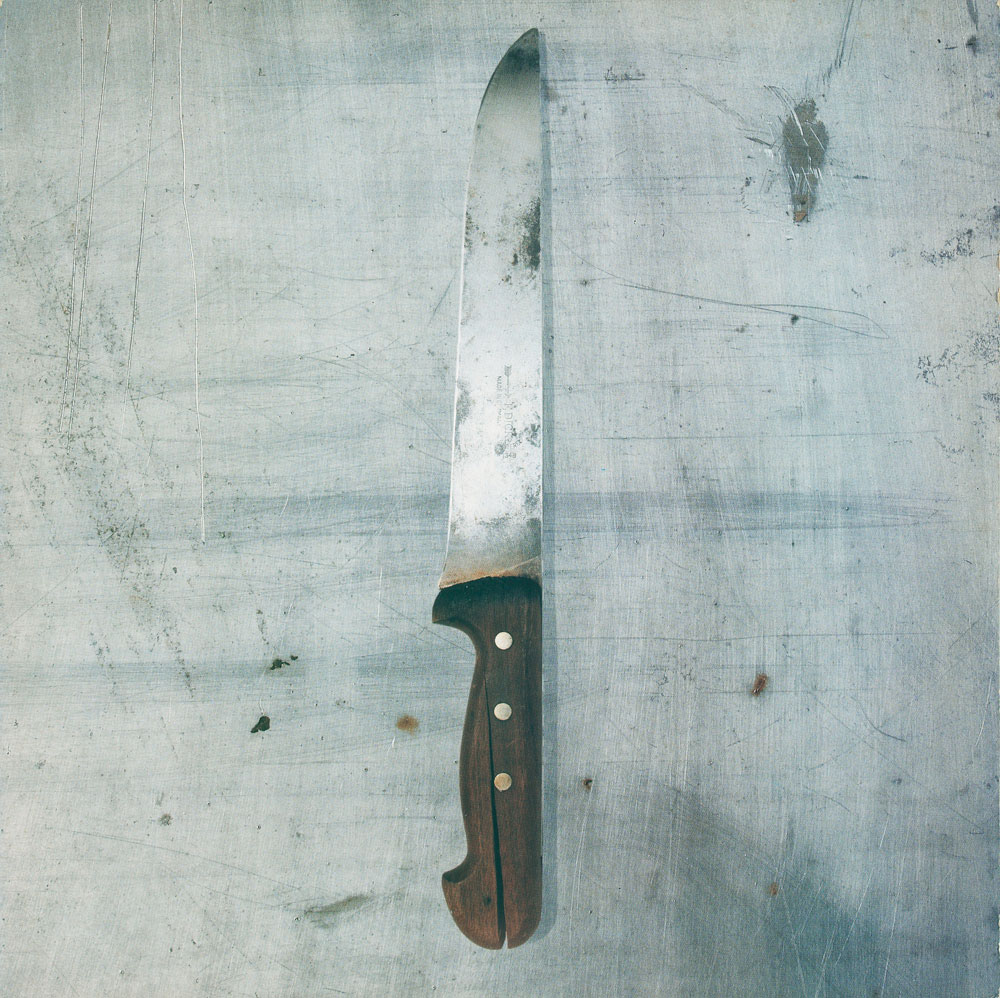 Live
Mean Mans Dream / Extirpation / To The Gallows / After – label Eksakt Records, recorded June 9, 1987 at De Bakkerij, Eindhoven, NL, produced and mixed by Theo van Eenbergen and Gore – released 1987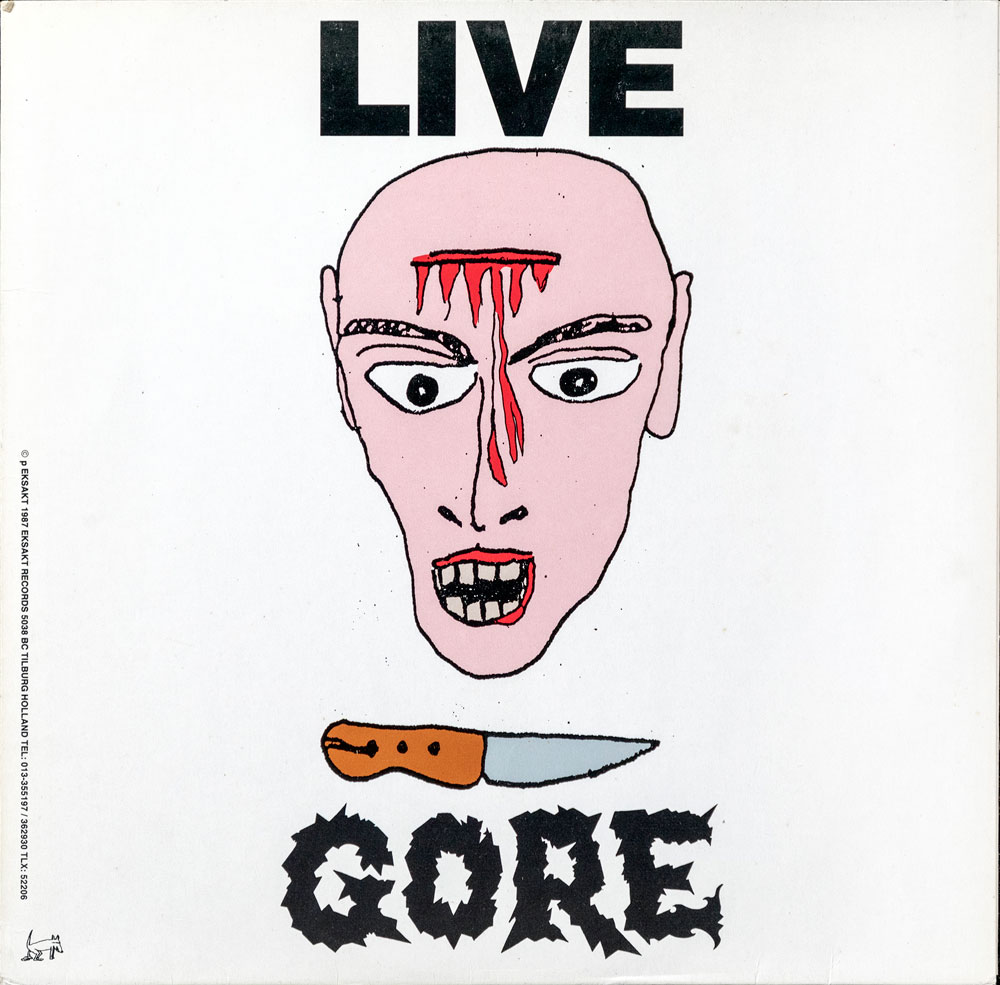 Wrede – The Cruel Peace
The Breeding / A Cruel Peace / In The Garden Of Evil / Death Has Come – label Megadisc, recorded July – August 1988 at Dureco Studio, Weesp, NL, produced and mixed by Theo van Eenbergen, Gore and Steve Albini – released 1988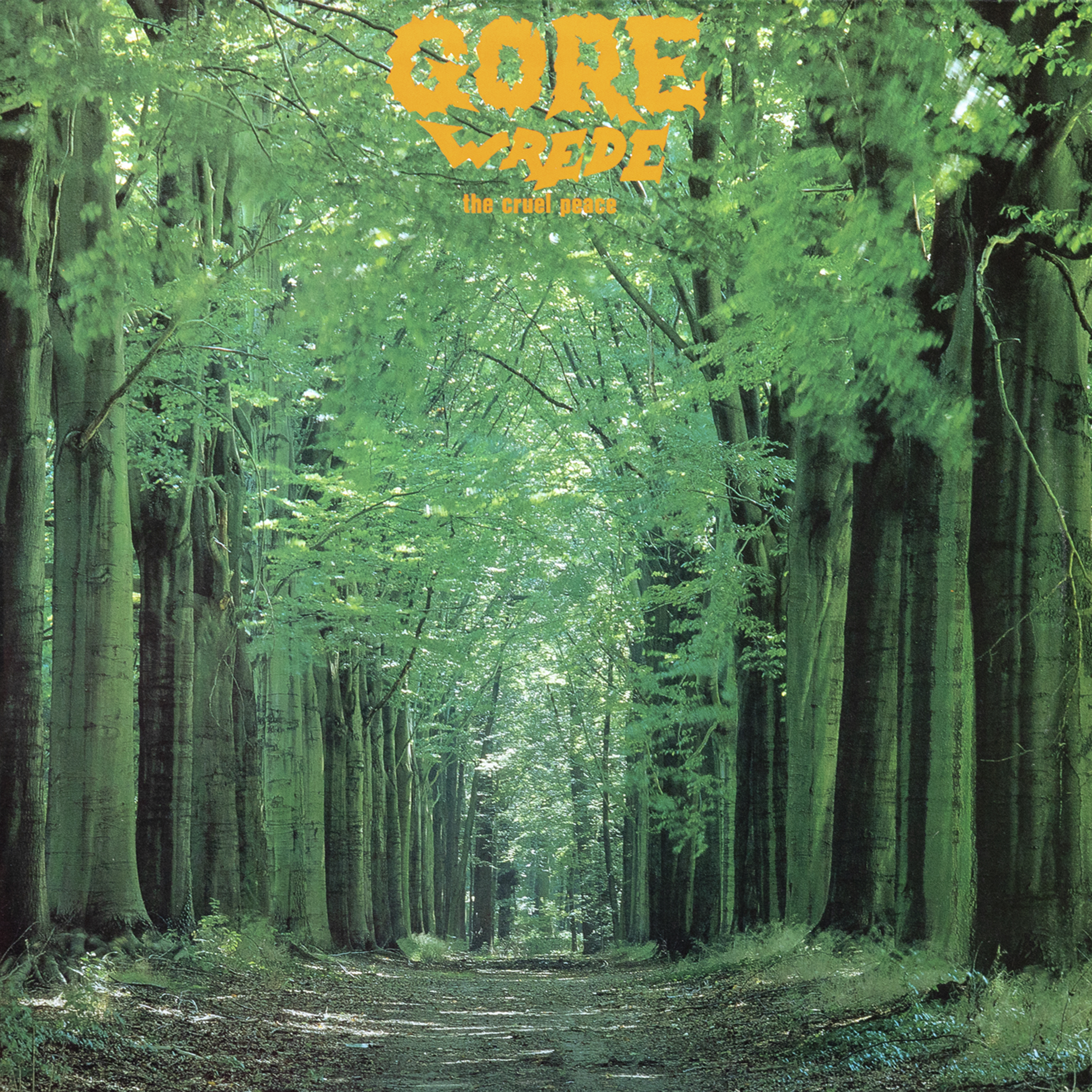 Lifelong Deadline
cd 1: Bad Ideas Obsession / Battle Of Stones / Treat / No Respect / Rustproof Rape / Nobody's Driven / Harder Break / The Concentration Connection / Master Of Mirrors / Kick Ass – cd 2: Hanging Grounds / Waste Taste / Sleep Well / Lifelong Deadline / Isis / The Real Motherfucker / Cleared By Recognition / Waiting Time / Shock Exchange / Morrowland – label SPV – Steamhammer, recorded August – September 1992 at Kong Studio, Amsterdam, NL, produced and mixed by Rob Frey – released 1992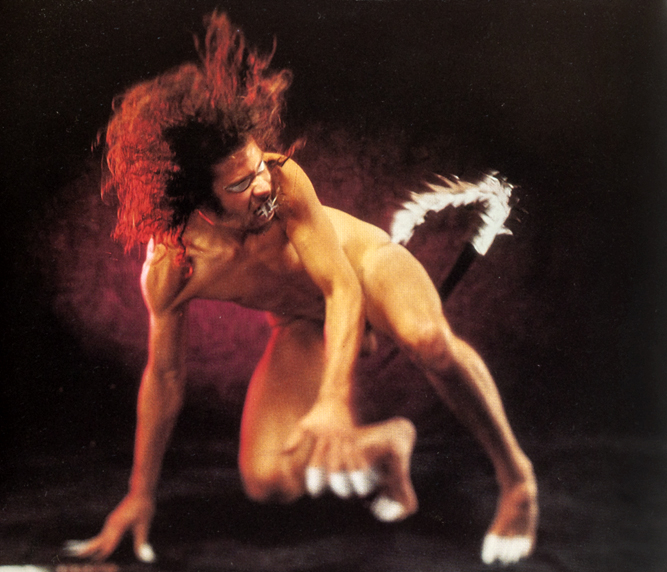 Voor Nu De Eeuwigheid
(Gore + Henk Westbroek vocals) Voor Nu De Eeuwigheid, Mij Maak Je Niets Meer Wijs, Nooit Net Genoeg, Door Schaduw En Door Stilte – label MessbackMusic, recorded November – December 1995 at NOB Audio, Hilversum, NL, produced and mixed by Rene Meister – released 1996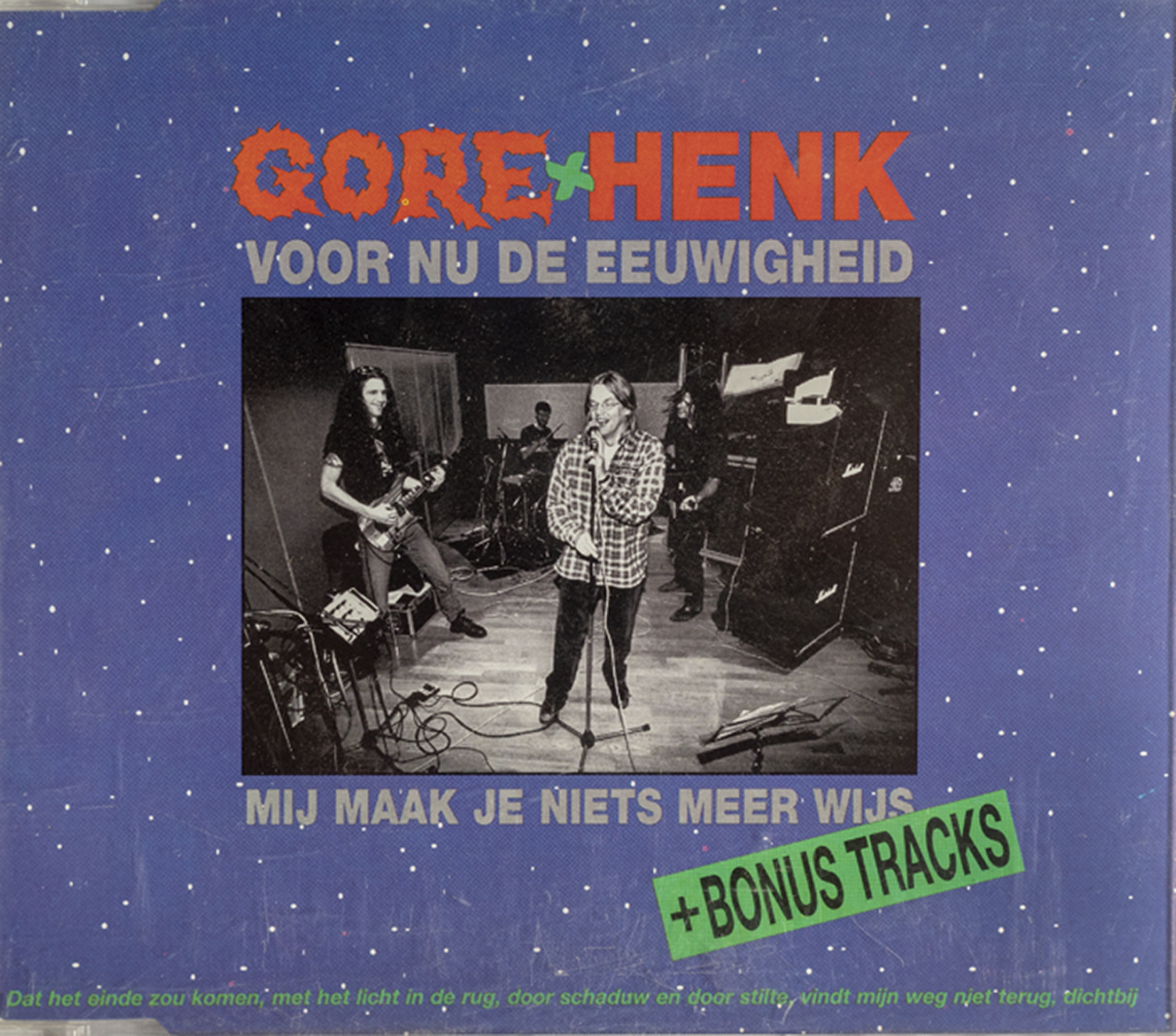 Mest/694'3
Time Is The Killer / House Of Suspicion / Land Of The Sick / Gore Griet / Stuck_ & Fucked / In The Name Of Rotten, Evil & Gore (aka The Care Company) / Marginal Man / Degree in Hecticness / Confirm Maybe / Nothing No More – label MessbackMusic, recorded May 1994 – January 1995, Waterland Studio, Venlo, NL, produced and mixed by Remko Schouten and Rob Frey – released 1996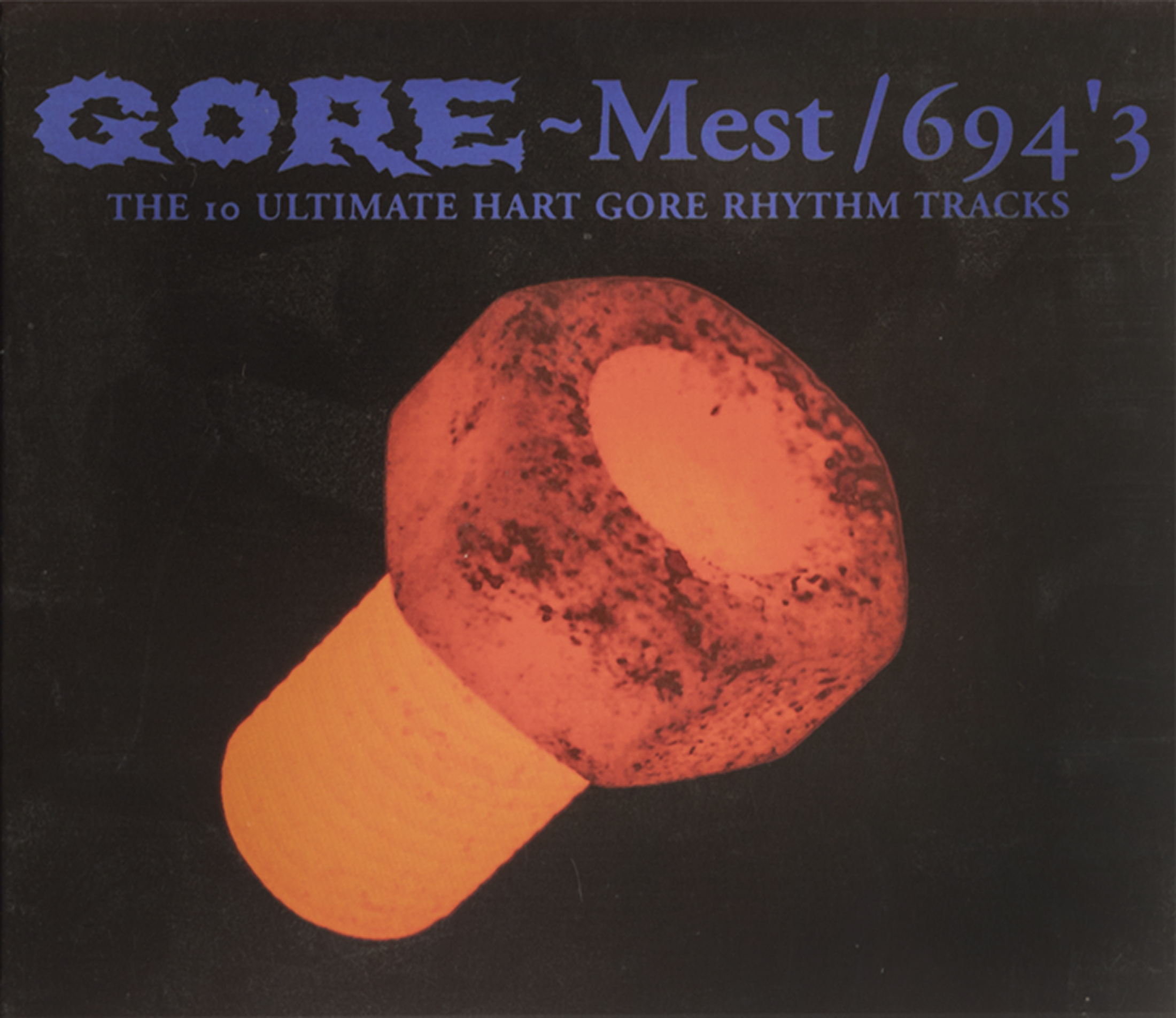 Slow death
In The Name Of Rotten, Evil & Gore (performed by The Metropole Orchestra, conducted by Dick Bakker) / Thoughts Of Suspicion / Stuck_ & Fucked / In The Name Of Rotten, Evil & Gore / Beyond The Black Hole (pt III) / Bad Ideas Obsession / Battle Of Stones / Treat / Waste Taste – label MessbackMusic, recorded 1993, '95 and '97 at various locations. Not produced – released 1997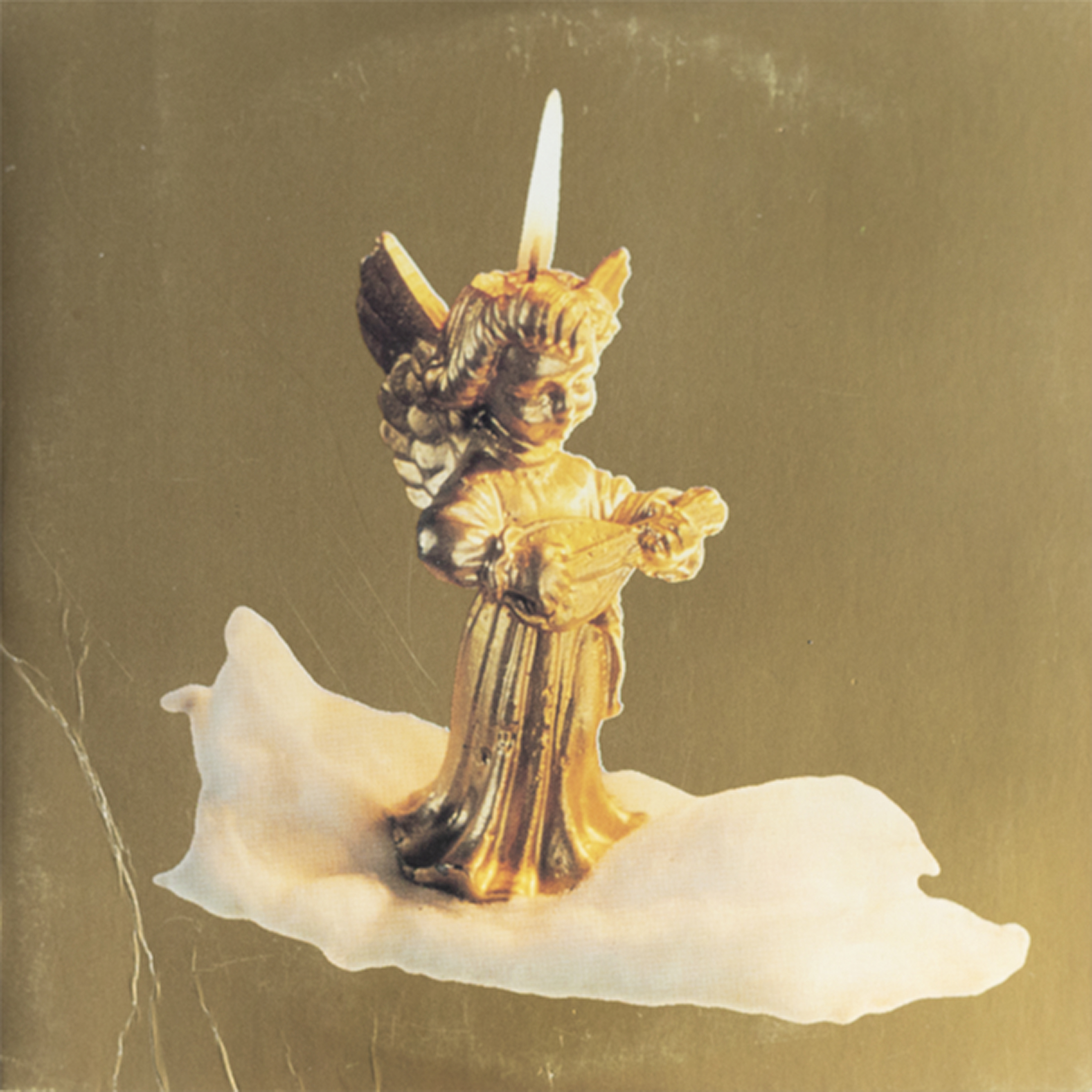 Hart Gore (re-mastered 2007)
A re-mastered re-issue of the original album plus as a bonus a live compilation in the same running order as well studio outtakes of Death Has Come, The Hunt, Station To Station – label Southern Lord, re-mastered by Martijn Alsters – released 2007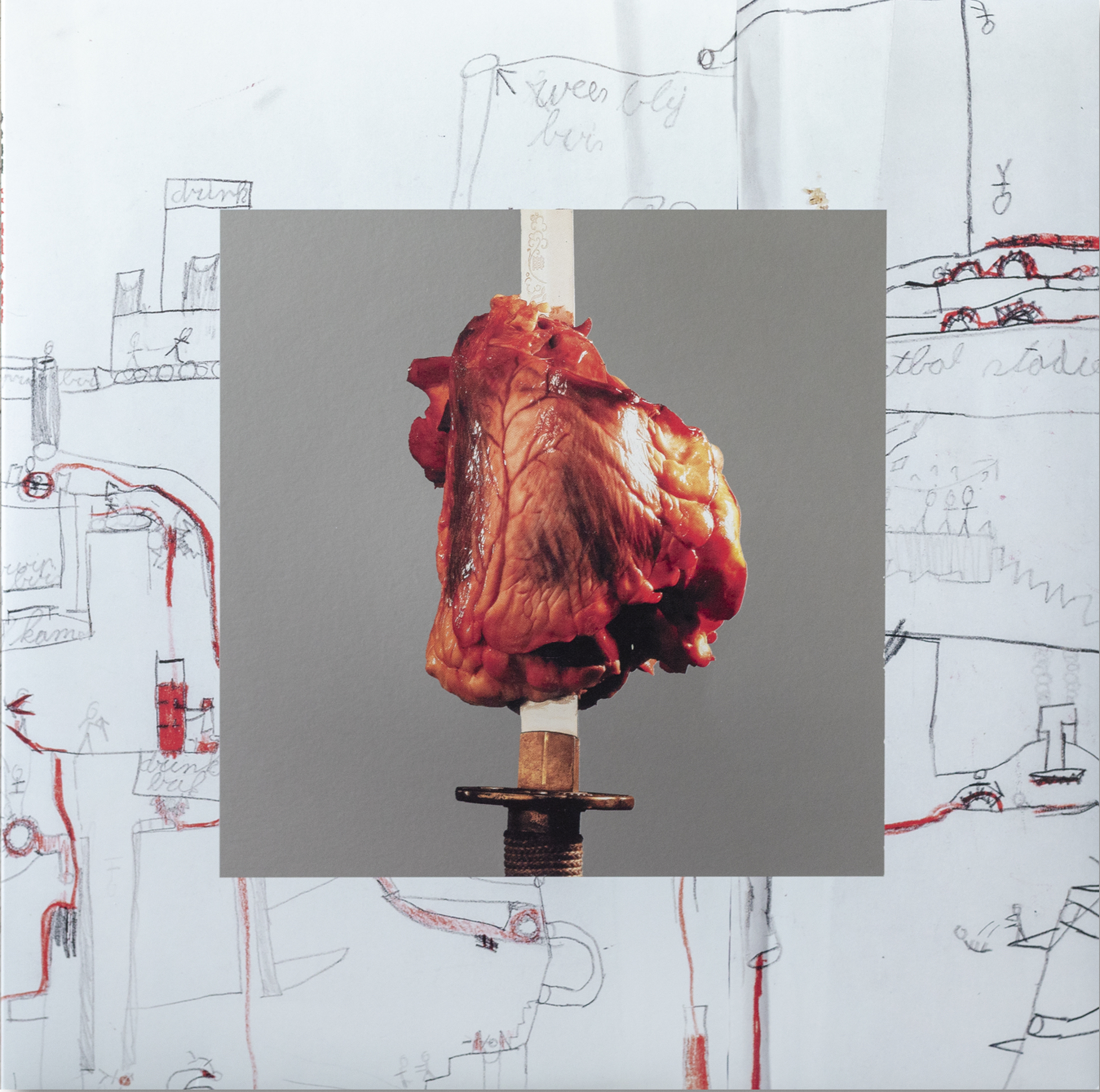 Mean Mans Dream (re-mastered 2007)
A re-mastered re-issue of the original album plus as a bonus a studio outtakes and live compilation in the same running order – label Southern Lord, re-mastered by Martijn Alsters – released 2007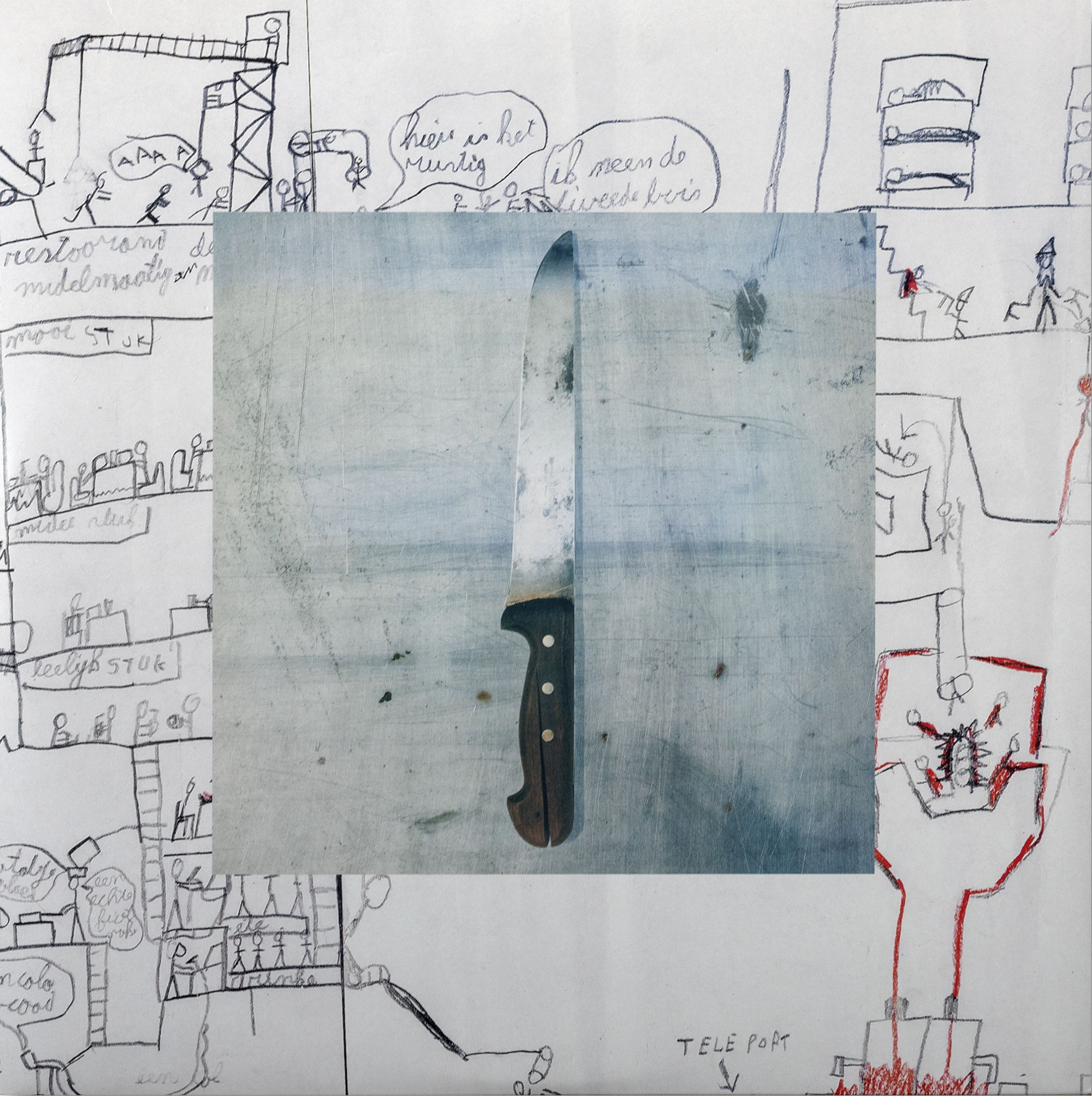 Revanche
Bad Ideas Obsession / Battle Of Stones / Treat / No Respect / Rustproof Rape / The Concentration Connection / Isis / Waste Taste / Cleared By Recognition / Morrowland – label Exile On Mainstream, re-recorded 2016/2018, Blacklight Booth, Amsterdam, NL by Johan van Reede, mixed by Terry Date, mastered by Howie Weinberg – released 2019